5 tags
Today I wore a warm red blood today men love me a woman smiled at me a girl gave me a seashell a boy gave me a hammer Today I kneel on the sidewalk and nail the naked white feet of the passers-by to the pavement tiles they are all in tears but no one is frightened all remain in the places to which I had come in time they are all in tears but they gaze at the celestial...
3 tags
The cry of the stag Is so loud in the empty Mountains that an echo Answers him as though It were a doe. —Ōtomo no Yakamochi, from Kenneth Rexroth's One Hundred Poems from the Japanese.
3 tags
3 tags
5 tags
Life without solitude is a deafening din. Solitude punctuates our life, making it more musical, restores us to ourselves. —Dumitru Tsepeneag, Pigeon Post, trans. Jane Kuntz.
6 tags
4 tags
4 tags
6 tags
5 tags
In the river Maeander there is said to be a stone called "wise" by contradiction; for, if one puts it into anyone's lap, he goes mad, and murders one of his relations. — from De Mirabilibus Auscultationibus (On Marvellous Things Heard), found in Aristotle - Minor Works, trans. W. S. Hett.
6 tags
"For the beast voids a great deal of such...
In Paeonia they say that in the mountain called Hesaenus, which divides Paeonia from Maedice, there is a wild beast called "bolinthus," which the Paeonians call "monaepus." They say that the beast is in general character like an ox, but that it is larger and stronger, and also more hairy; for it has a mane on its neck like a horse, stretching down very thickly, and...
8 tags
Watch
The Caretaker, "I Have Become Almost Invisible" from Patience (After Sebald), 2012
6 tags
Tell me, if I caught you one day and kissed the sole of your foot, wouldn't you limp a little then, afraid to crush my kiss?… — Nichita Stănescu, "A Poem" from Bas-Relief with Heroes, trans. Thomas Carlson
7 tags
Poetry is the weeping eye it is the weeping shoulder the weeping eye of the shoulder it is the weeping hand the weeping eye of the hand it is the weeping soul the weeping eye of the heel. Oh, you friends, poetry is not a tear it is the weeping itself […] — Nichita Stănescu, from "Poetry", Bas-Relief with Heroes, trans. Thomas Carlson
5 tags
4 tags
6 tags
GPOY: Meine (geistliche) Geburtsort
    Nobody knows why everything around here is so placental, but everybody realizes that it's normal, because here everything is normal. This is my town.     A town made of Liptauer cream cheese, Lipizzaner horses and Lilliputians of roast chicken, bauernschmaus, liver dumplings and liver sausage, a rhyme, a phrase, a proverb and perhaps not even that but only a waistline, a shoe size, a...
4 tags
"How dark it is. The moon must have stolen away secretly. The stars have thrown..."
– Anna Kavan, Sleep Has His House (1948)
4 tags
Excerpt from "Anticipate Doom: The Millions...
[…] TM: Your contemporary Péter Esterházy writes, "The nineteenth-century sentence was long-winded, the meaning wandering through long periodic structures, and in any case the Hungarian long sentence is a dubious formation because the words do not have genders and the subordinate clauses are more uncertainly connected to the main clauses than in the reassuring rigor of a Satzbau (German...
7 tags
4 tags
6 tags
6 tags
Imagine my horror and my stupefaction when, on my return, the first thing to meet my eye was my little fellow, the playful companion of my life, hanging from the closet door! His feet were almost touching the floor; a chair, which he must have kicked from under him, was overturned at his side; his twisted head rested on one of his shoulders; his swollen face and wide-open eyes, with their...
6 tags
11 tags
A visual poem by dsh, from Begin Again: A Book of Reflections and Reversals (with an introduction by Stefan Themerson). Some of the other poems in the book are printed on loose translucent papers, which are housed in pages that serve as pockets. A reader has to flip and/or rotate the poems to discover their typographical revelations. For Houédard, the tactile-kinetic experience and the...
10 tags
Self-development is the kernel of sagacity. Your main duty is towards yourself: you must be the bond-man of your own will. A whimpering baby, you come into the world as into an enemy's camp: you are not wanted there; henceforth the universe will be against you. You are in the posture of a new poet who is smartly told that the world would have been never the poorer had his effusions remained...
5 tags
11 tags
9 tags
13 tags
10 tags
"There is a plague called man."
I just finished reading Jakov Lind's Landscape in Concrete—holy fuck! what a book!: as if a womb were to suddenly devour the baby in the final stage of pregnancy; as if everything was digesting everything, perpetually. I might feature some passages, but it's such a cascade. If you like Bernhard (e.g., Gargoyles), try this one by Lind. (Image: 1966 Grove Press edition; no artist...
5 tags
8 tags
8 tags
5 tags
"I want to say the same words over and over. I want just the sound. I want to..."
– Rudolph Wurlitzer, from Flats
4 tags
5 tags
3 tags
6 tags
"That was the time in my life when I was happiest. Why, you ask? It's a..."
– Dezső Kosztolányi, from "Happiness", trans. Peter Sherwood
6 tags
Robert Walser, "Full", Berlin Stories, trans.... →
5 tags
"In a far-off country many years ago there lived a Black Sheep.    They shot..."
– Augusto Monterroso, "The Black Sheep", The Black Sheep and Other Fables, trans. Walter I. Bradbury
4 tags
2 tags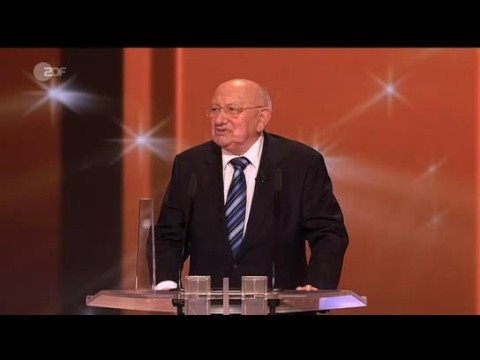 7 tags
4 tags
4 tags
3 tags
4 tags
5 tags
"[M]aybe it is impossible to say anything new and better, but the dust of time..."
– Louis Paul Boon, an excerpt from the beginning of Chapel Road, trans. Adrienne Dixon
3 tags